Explore Factories tour
Bat Trang is one of the most well-known traditional handicraft villages in Vietnam. Traditional Ceramics village with history of seven centuries, is an interesting attraction in Hanoi that tourists should not ignore.
With more than 10years working  in factory in bat trang village, we know how to guide and  bring more experience for customer , The customers can explore in our factory  and work with our employee , that  why our tour is very different with other
Explore ceramics factory in bat trang
Itinerary
8h30am pick up at our shop– Authentic bat  trang in Hanoi old quarter – 115 Hang Gai, transfer to Bat Trang ceramics village,
Bat trang is is about 15 kilometers south east of Hanoi center, We will take in 40 minutes to get there,
9h15am Arrival Bat Trang village transfer to our first factory called GLAZE FACTORY
you will see how people making how to burn products, what kind of the clays, glazes and how to glaze products.....
Here you will learn about processing,  from clay ->Working-> Dry ->Fire->Glaze->Fire-> Products
Prepare firing in the gass kiln at Glaze factory 
The worker work with hand glaze -  at glaze factory
Explore factory with employee 
11h15 After the glaze factory we will transfer and visit the oldest kiln in Bat Trang ceramics village – the kiln was 200 years, they only use the woods to fire, called LÒ BẦU CỔ
It is very interested when you can come in side the kiln and discover
12h00 We get lunch at the with traditional Vietnamese food in bat trang
12h45 after lunch, we entry the bat trang ancient
Behind the busy place is quite village, with old house and narrow street,
(if you don't have tour guide, you will get lose here)
Lò bầu cổ - oldest kiln in bat trang with 200 years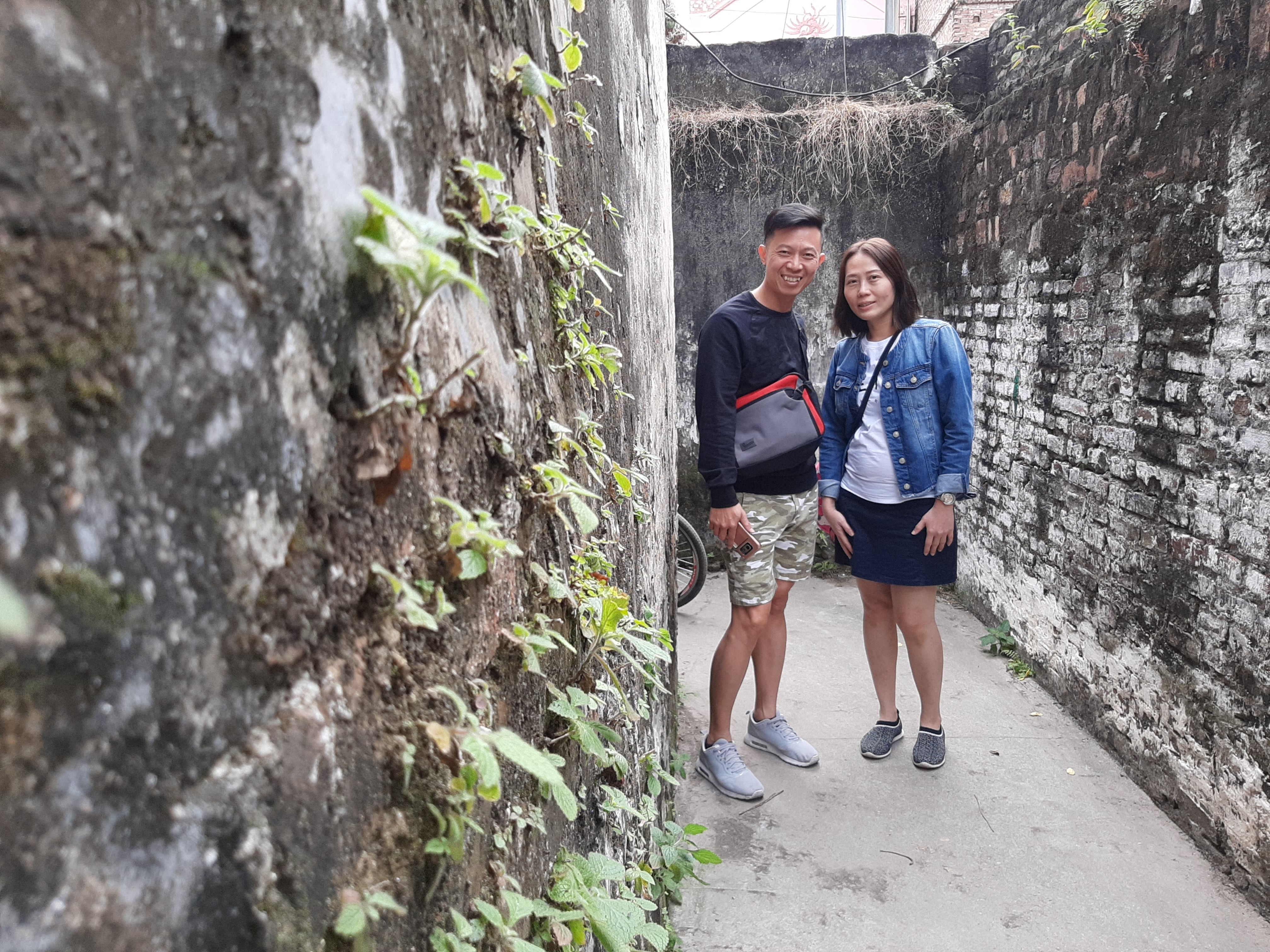 Explore bat trang ancient village
14h00 we transfer to visit other factory called HAND MADE AND HAND PAINTED FACTORY
Here all the ceramics was made by hand,
From this factory you can learn to make products on the wheels too,
We have short pottery ceramics class for you here,
hand painted products
Learn how to make products on the wheels
16h00 transfer to the car and go back to Hanoi
 16h 45 drop at your Authentic bat trang shop in Hanoi old quarter
  High lights:
Explore Glaze factory and  hand made, hand painted factory
visit Old Kiln
Doing Ceramics class
Discover Ancient village
Price: 48$ per person
Included
Car
English speaking tour guide
Entrance fee
Burning products making in the class
Water
 Review by Customer:
The Authentic Bat Trang Ceramic Village Tour and Pottery Class
 https://tastysafari.com/the-authentic-bat-trang-ceramic-village-tour-and-pottery-class/
the three pottery processes
For the rest of this post, I use pottery and ceramic interchangeably. Just so it doesn't get confusing…
Pottery is the process of forming vessels and other solid objects.
Ceramic is a compound material. Ceramic made with clay, like those produced in Bat Trang Village, is either earthenware, stoneware or porcelain. Bone china, made with bone ash, is a finer and stronger form of porcelain.
I use "pottery" in a generic sense here because during production, I am not sure if the formed clay objects will eventually end up as earthenware, stoneware or porcelain.
In Bat Trang, three pottery methods are used.
By Connie Veneracion
Great day spent learning about ceramics!
https://www.tripadvisor.com/ShowUserReviews-g293924-d12666120-r694933992-Authentic_Bat_Trang-Hanoi.html
Thanks to Sony for the perfect relaxing day of wandering ceramic factories in Bat Tràng, learning about the process of making ceramics and capping it off with making my own bowl and latte mug I'll cherish forever. It takes 5 days I believe for your own stuff to fully dry So plan accordingly. I'll be picking it up before my flight out of Hanoi. Sony was more of a friend on this guided tour. No way would you be able to access and see how they make it without booking, considering I made two pieces that look great I'd say the price is perfect. lunch was included !
From Frank