We signed up for this pottery class after seeing it on TripAdvisor and we have no regrets whatsoever.
Classes are USD35 or it's equivalent in VND, and the instructor comes down from bat Trang village to teach you. You get one free piece fired and glazed for the cost of the class, and every additional piece is USD5 to fire.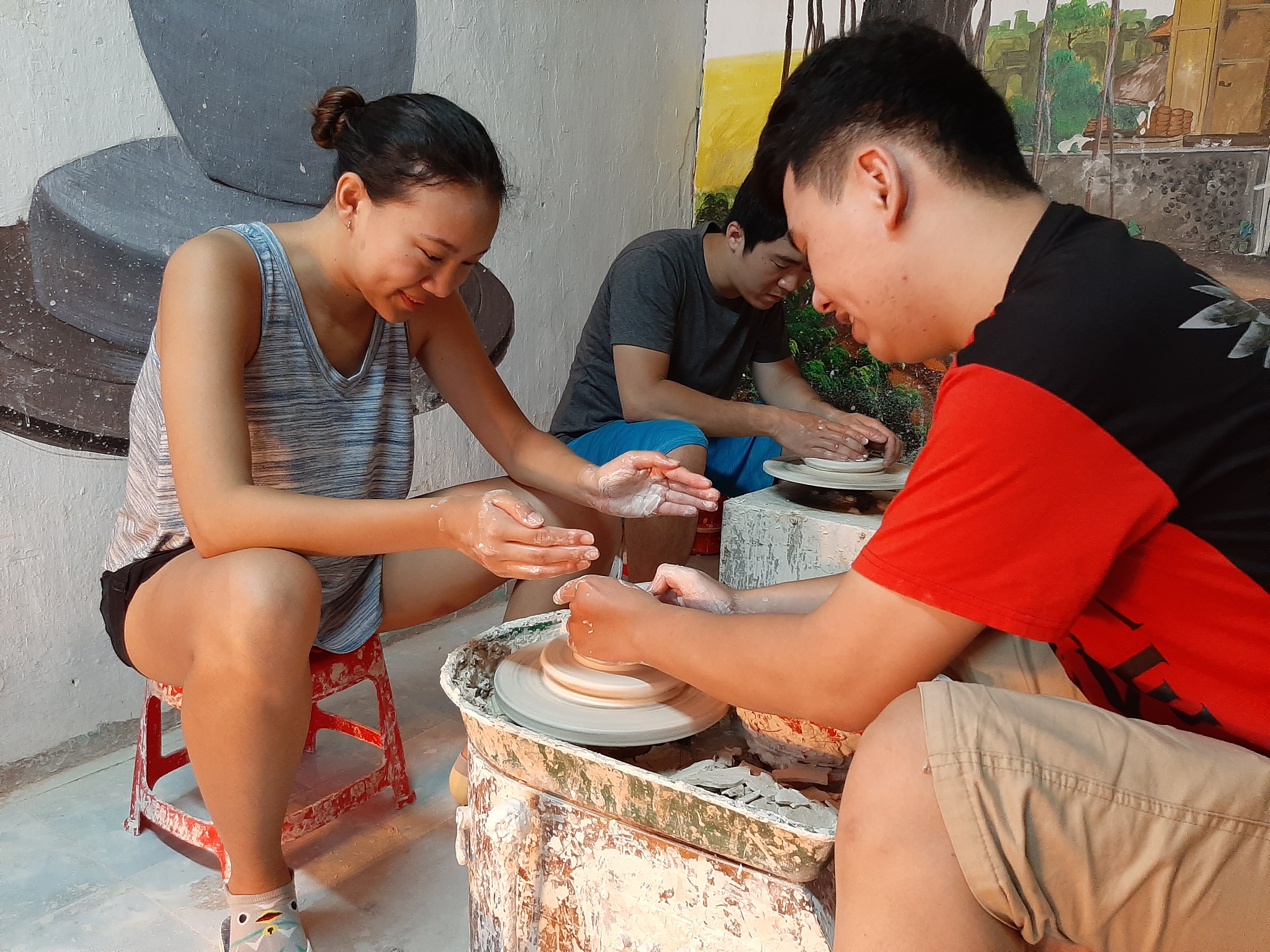 Mr Tu show us how to make it
If you have three days, a white glaze is done for you, if you have five days, a more beautiful glaze can be done. Shipping to your country is also available on request. You get 10% off the prices of the pottery in the shop if you do the class.