In order to meet the increasing demand for our pottery class customers, especially tourists who have a short stay in Hanoi, we have expanded our pottery class services. 
Authentic Bat Trang have added and updated more services as follows: 
Expanded the classroom so that it is more spacious and airy. 

Added 5 brand new electric pottery wheels (totaling to 10 electric pottery wheels). 

Added a marketing staff from the US for the purpose of approaching and taking care of customers in the best way possible. 

A brand new mini porcelain kiln to bake the customers product at a quicker rate

Invited 4 famous potters from Bat Trang ceramic village to teach the authentic ceramic methods

Increased the number of sessions from 2 to 3 sessions for customers to have more flexibility
A newly designed mural showing the process of making pottery.
A clean and airy, fully equipped ceramic classroom
Marketing staff to provide customer care
Mini kiln to increase baking process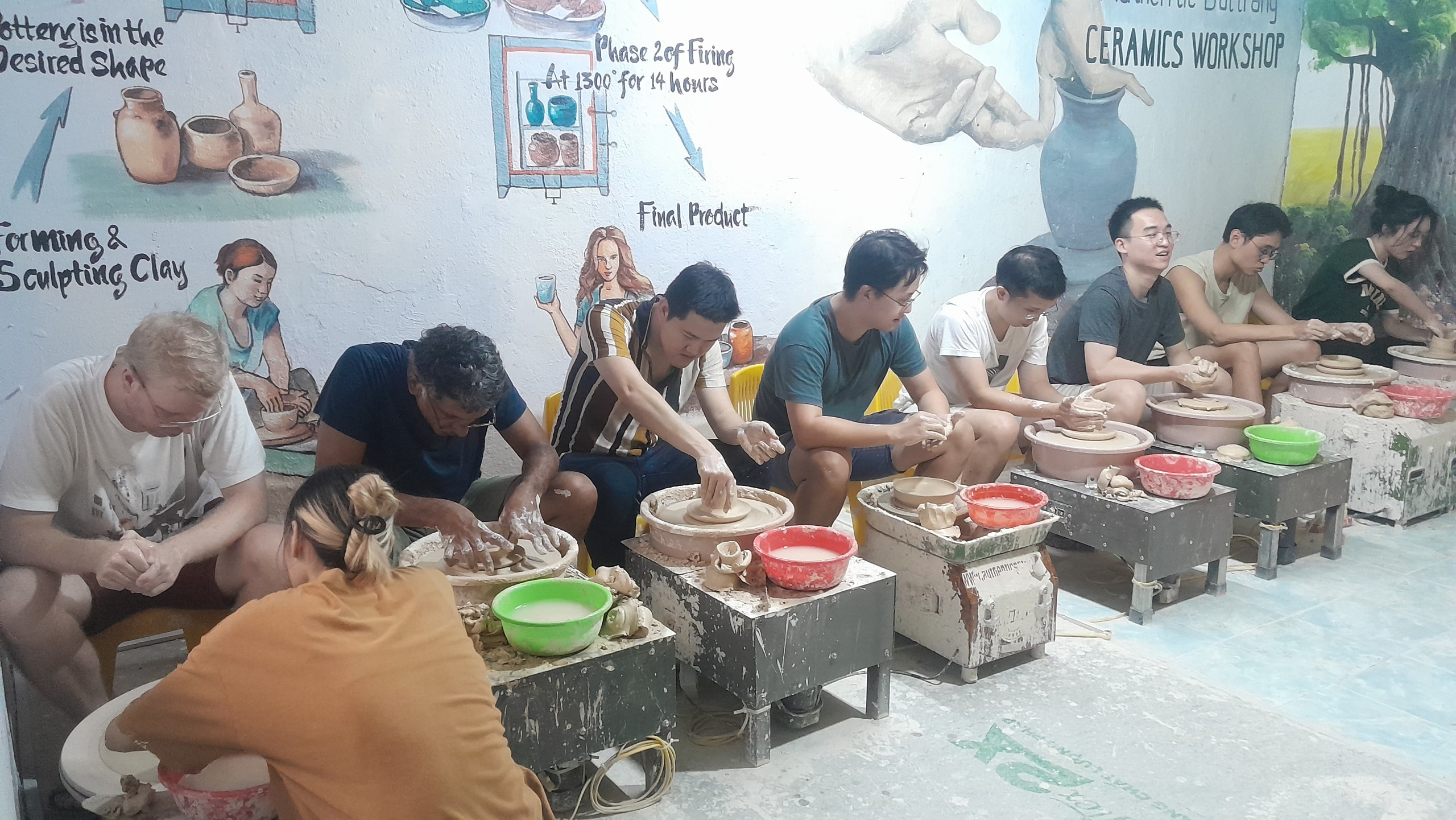 With such changes, we hope that customers will have a more enjoyable experience and a meaningful trip when visiting Hanoi, Vietnam.
Products that over customers have made by hand
We will continue to receive our customers feedback and continue to evolve in order to satisfy our dear customers.
Zalo/Whatsapp: +84 964800919
Email: hoaison1009@gmail.com
Website: https://authenticbattrang.vn/ 
Address: 115 P. Hàng Gai, Hàng Trống, Hoàn Kiếm, Hà Nội, Vietnam